Calabria – my idea
I got a rst "taste" of Calabria in Rome in 1996 during a language holiday. I was staying in an apartment of Gianni, a friendly elderly man from Calabria. He introduced me to his family members and this rst contact turned into a friendship that should last until today. One day I asked Gianni for his advice where to spend a holiday in Calabria and he immediately recommended Tropea. This is why about ten years ago I spent my rst holiday in Tropea and have been fascinated by this region, ever since.
It is not an easy task to put into words what makes Calabria special. Italy's toe is famous for Caribbean-style beaches with picturesque coves and hotel complexes on the Tyrrhenian coast, for miles extending beaches on the side of the Ionian sea and the barren mountains of the Aspromonte, whose name at least since the tragic incident in Duisburg is also known in Germany. Coming from Northern Europe you are fascinated of the beautiful scenery and sunny climate; a sea that sparkles in all blue and turquoise shades of the colour palette; a view that reaches as far as the Strait of Messina, Sicily and the Aeolian Islands, which seem to be lying there like vanished dinosaurs and inspire my imagination again and again. Calabria is above all one thing: green. A visitor from England, whom I showed the area, was so surprised about the lush vegetation that he even compared Calabria with Ireland's green hills. Calabria has a large variety of trees and some centuries-old beech and pine forests. The most densely forested areas of Italy one can nd in the Aspromonte. Here also grows the Bergamot Citrus which is typical of Calabria. In addition there are wide stretched parts with groves, with ancient olive trees, orchards of orange and lemon trees and with palm trees that cannot be missed in a typical Mediterranean area. The combination of lush ora, the barren region of Aspromonte, the beautiful beaches and the sea makes this region an incomparably beautiful piece of land.
To protect this wealth three regional parks were established. In the North the Parco Nazionale del Pollino and in the South the Parco Nazionale della Sila and the Parco Nazionale dell'Aspromonte. "First traces of the people in Calabria are about 600,000 years old – in the Lower Palaeolithic age they belonged to a group of hunters, […]" wrote Francesco A. Cuteri in his introduction to Ways in Ancient Calabria. "After the disappearance of the original population you can note a development in Calabria that is characterized by a rapid succession of dierent peoples and cultures: Greeks, "Bruttii", Romans, Byzantines, Normans and others. All periods have left a more or less profound mark in this region […]. Many letters and signs are to be discovered and interpreted to understand and to get to know the secret of a country with a magic that is expressed by a simple word in the Greek language of the Aspromonte: "Paleariza – ancient roots."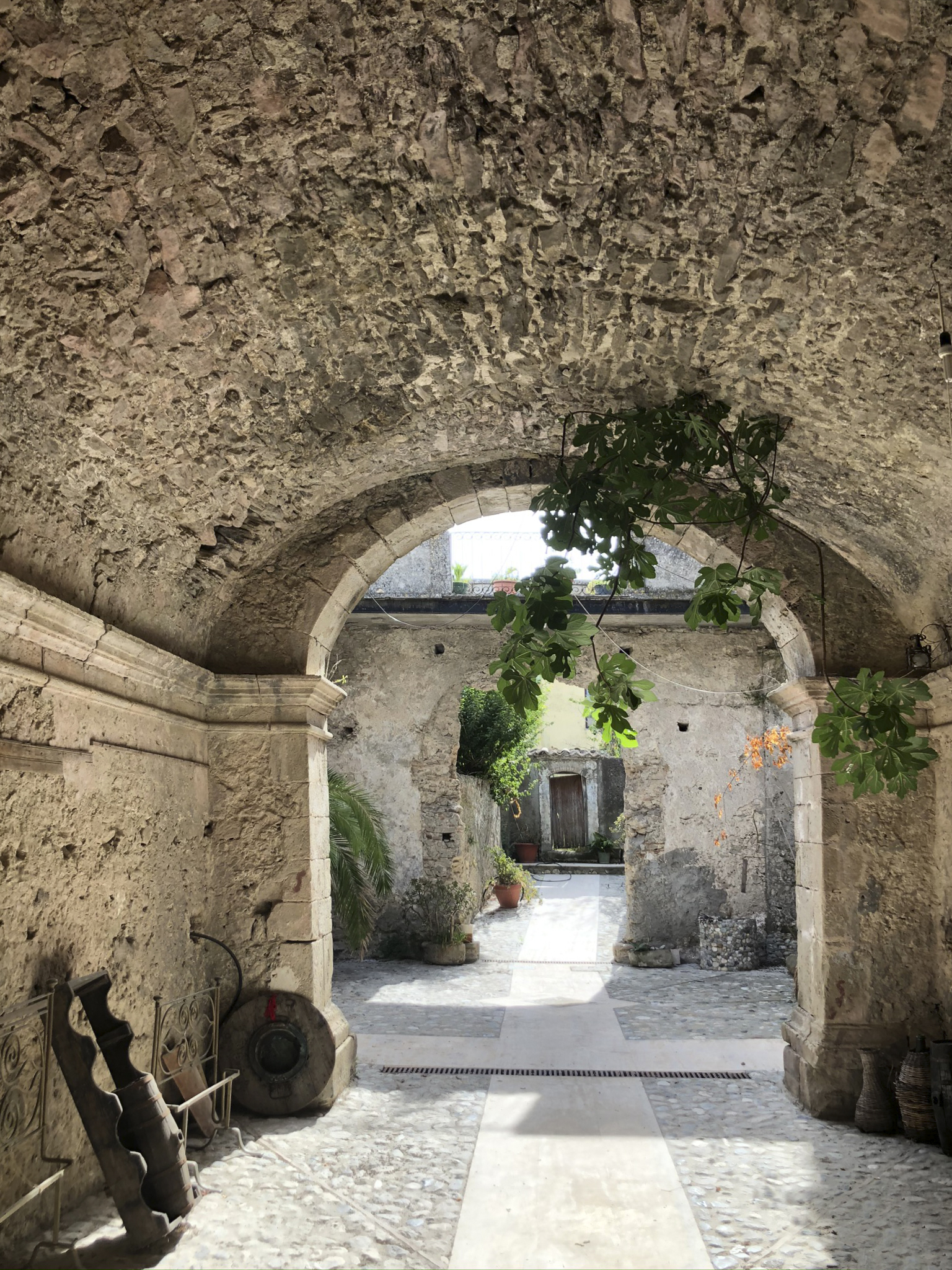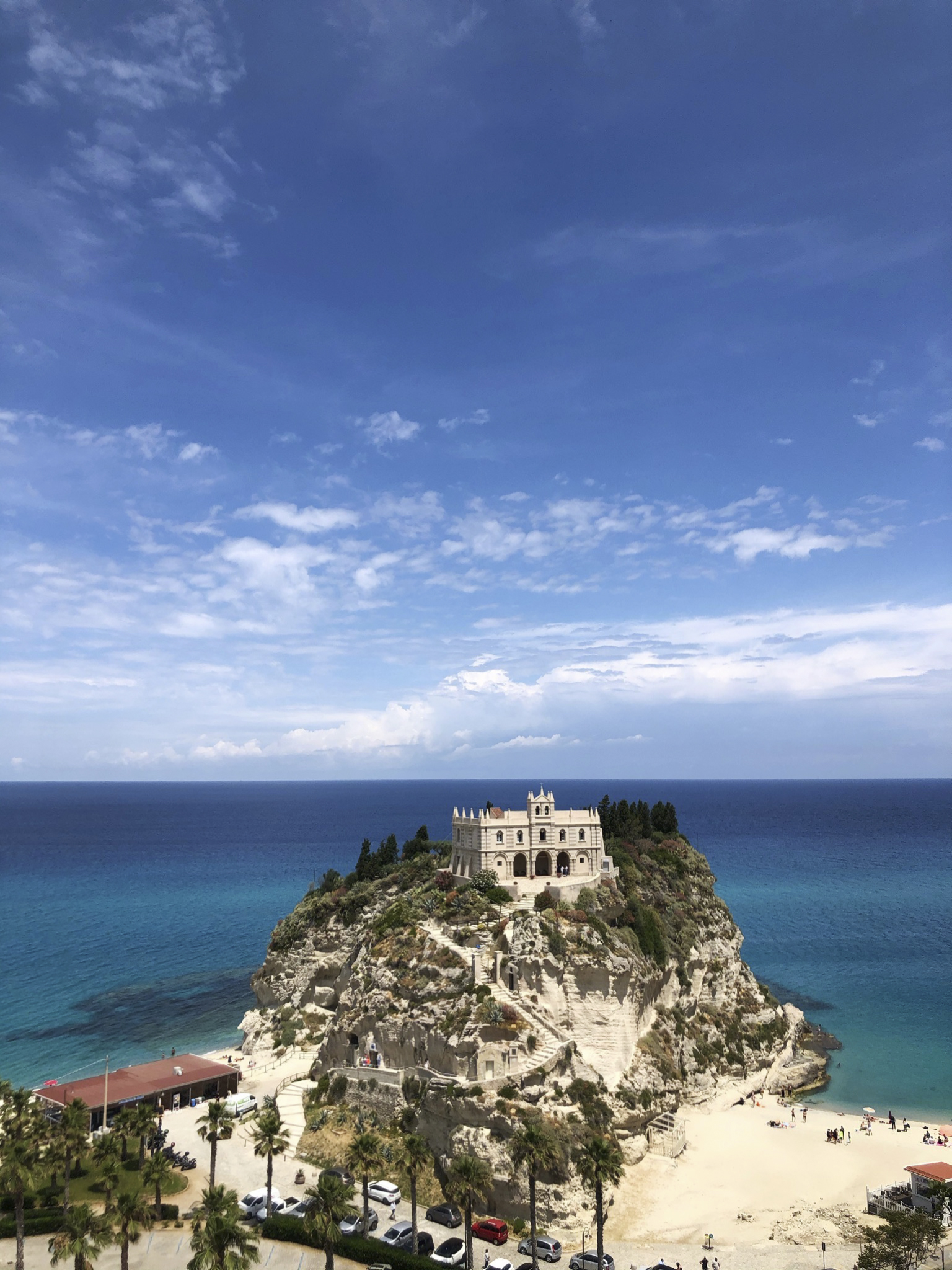 Discover Calabria..
You denitely can see more than just beaches, sun and sea when spending a holiday in Calabria. I am glad to give you useful hints for excursions during your stay. When I decided to emigrate to the South of Italy there were, of course, quite a lot of friends who doubted my choice because of the image we have of the southerners: Dicult and irascible mentality, the Maa, the all-important Italian "Mamma", unemployment, poverty and an undeveloped region, etc. My personal view now consists of a dierent and more nuanced picture of Southern Italians. And I think that even on a holiday it is possible to get a true impression of the people who live in this region.
The Calabrians are notorious for their hospitality, especially towards strangers. At the same time they are very reserved, proud and relaxed in an exaggerated way that can almost be interpreted as disinterest. I am always astonished at the fact that in a region that lives almost exclusively from tourism even in the peak season it is still possible to meet nice and friendly waiters, patient shop owners and locals. Of course you might come across some, unpleasant examples but they are the exception. Their taciturnity is manifested in the Calabrian dialect that even for hardworking students of the Italian language is impossible to understand. It sounds almost "Arabic". But if one makes an eort to speak some Italian it is always warmly welcomed and immediately brings you closer to the locals.
I have been living in this area for six years now and even today I wonder where their reticence and pride come from and where they have their origin. The answer is not simple. One of my personal theories is that a reason might be the long history of occupiers who repeatedly crossed the region on the toe, and subjugated the natives. Somehow this is repeated today when each year in August up to 10,000 tourists mainly from Naples, Rome, Milan and Turin swamp Tropea. Every August I have the impression that we are living a modern form of occupation. But the region denitely needs this form of tourism to make enough money to live during the winter months. To "survive" this completely stressful and chaotic month you need strong nerves and an attitude, which a friend of mine described as "improvised, laid back and calm."
The Calabrians are aware of the beauty of their region and its wealth such as the food, the wine, the sparkling clear sea and the gorgeous beaches. Unfortunately they sometimes do not feel responsible or do not know how to protect this "gift". This is why coming from Northern Europe one is shocked sometimes about illegal dumps in the midst of beautiful scenery or about magnicent old buildings that have been waiting for their restoration for decades. Also there are many modern buildings that have never been nished, telling us about corruption and fraud. If you allow yourself to overlook these blemishes and do not take them to heart you will enjoy a fantastic holiday in a particular beautiful region with many dierent facets. I hope you fall in love as much as I did when I rst came to Calabria and I would love to hear about your impressions.
Ci vediamo in Calabria! See you in Calabria!
Yours sincerely,
Katrin Wosnitzka